I will preface this post by telling you that, in case you haven't noticed, I am not an expert on any or all things fitness. Please consult your doctor before beginning a fitness regimen. And all that jazz.
In the midst of my spiritual/self-awareness/mental health reality check at the first of the year, I also had a physical health reality check. Toward the end of 2014, I tore the meniscus in my left knee. I had also gained 10 or 15 pounds (give or take) over the course of the year. I've always had lower back and hip problems (from the day I was born, practically), but they were killing me on a daily basis by the time 2015 got to me. I never had time to exercise anymore. I was eating out all the time, not being wise in my meal choices generally, drinking more alcohol than I should… lots of small, poor decisions regarding my health.
Basically, I felt terrible. I could feel myself aging prematurely (this could have been in my head, but I went with it). I wasn't taking care of myself. And it had to stop. I felt like if I didn't get a handle on this, too, my mental sanity might not be far behind it. It's not like I really had a quarter-life crisis, but I realized that at a couple years shy of thirty, I ain't no spring chicken anymore.
So I started by cutting out some of the proverbial clutter from my life to free up some space in my schedule and in my brain. I started walking again and began taking yoga classes at the Thomasville YMCA (if you're a member of either the Thomasville or Bainbridge YMCA, you can use use either one now! Very exciting stuff.) and fell in love with it. I've really made some pretty serious lifestyle changes as of late, and while I'm no guru, I thought I'd tell you some of my favorite things that have helped me get to this point 3 months in.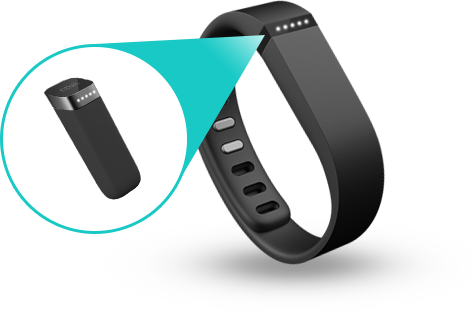 I got a Fitbit Flex at Christmas, and since getting it, along with making other small and large lifestyle changes, I've lost around 10 pounds. For a week, I wore it and didn't change a thing to get a baseline. It was disturbing how few steps I got that week. I didn't quite realize just how sedentary I'd become. And with all the research out about how even if you exercise, sitting for hours on end undoes all your hard work, it was quite the eye opener. Some days I struggle to hit my goal of 10,000 steps a day still, but at least I'm conscious of it and trying. I park as far away from the door as I can, walk to lunch, take walking breaks, print to the printer downstairs, do lunges in my office, and walk for 30 minutes to an hour during lunch when I can. Since then, with my boss's approval, I've implemented an 8-week step challenge to further motivate our entire office (or at least those who want to participate). So far, so good! My Fitbit has definitely helped me get moving again. If anyone is interested, I have the Flex, but I find it is more accurate during exercise when I tuck it in a pocket. I have since purchased the Fitbit One, which clips on to a waist band, bra strap, etc. and seems to be much more accurate than wearing it on your arm. Clearly, I'm a slave to my Fitbit. I can think of worse vices.
Luckily, our boss at work is clearly super on-board with having a healthy, happy office. So a few of us ordered these sweet exercise ball chairs. They seriously make the day so much better, and you get a core workout while you work. Might I also suggest downloading Uptown Funk

and bouncing to the beat? You cannot be in a bad mood at work when this happens.
Due to the aforementioned hip and lower back issues, high impact exercise has never been my schtick (at least since high school, anyway). I am not a runner, so I walk. I decided that I needed something for strength training and toning though, so at the very beginning of January I started going to yoga classes at the Thomasville YMCA. It was an easy introduction to yoga, and I fell in love. My favorite instructor, Lindsey, opened her own studio – Lotus Yoga, and I started getting private lessons and attending her other classes when I'm able to go. My body has transformed because of yoga, and my back and hip pain has gone away for the first time in AGES. I still have a long way to go before I feel comfortable saying I'm a yogi, and I'm not the skinniest, most flexible person out there, but I am getting stronger and healthier by the day and I finally have found a form of exercise I love and can stick with, and I'm grateful for that.
After a month of yoga practice on my old, ratty Gaiam mat, my sweet yogi friend (and yoga instructor extraordinaire) Ashley recommended an upgrade to my yoga mat, and I'm so glad I did. It has made a world of difference in my practice. It was a little pricey, and it took me a while to break it in, but it's been so worth it. It's thick and soft and cushions knees and wrists so well, but it's also not squishy, so you can balance so much better on it. I can't recommend it enough! She recommended the Black Mat PRO, but I ended up going with the more portable PROlite. I'll never go back!
Relish and Dash, a local store in Thomasville closed it's doors, and Dash (the fitness portion of the shop) moved down the street recently. Before they did, they cleaned house, and everything in the shop was 50% off, including these AMAZING merino wool tank tops. I bought one on a whim, wore it to yoga class that afternoon, and promptly went back and bought two more. Expensive, yes. The best tank top I've ever worn? Also yes. Now I'm itching for a wrap. But it wouldn't be itchy, because they are oh-so-soft and breathable. Three cheers for natural fibers!
I have completely cut out soft drinks from my diet. I basically had already done this, so it wasn't too difficult for me. However, what I was having trouble with was drinking enough water. I started staying stocked in La Croix, and it's kept me from getting bored with guzzling boring old plain water. It feels like you're treating yourself to a fizzy drink, without any guilt whatsoever. I've increased my water intake drastically, and Wheat even likes them! It's an acquired taste, that sparkling water, but now that I'm hooked, I'll never go back.
I've got other favorites, for sure, and maybe I'll organize and compile those someday soon, too. I have a new favorite sports bra, we're trying to eat healthier, etc. etc. But these are my top five favorite things that are helping me along in my journey to get fit, strong, and healthy. If you have any favorites I need to try, please let me know in the comments!
You may also enjoy: